Noosa Arts Theatre Auditions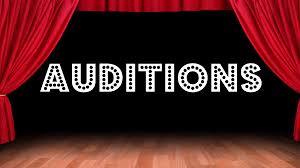 ---
This is Hans Christian Anderson's classic fairy-tale given a panto makeover. When the egotistical and clothes-obsessed Emperor Fancypants engages con-artists Nip and Tuck to make him the most fabulous outfit, they con him into purchasing a suit of clothes so finely made that only the most intelligent of people can actually see it. The costs of the Emperor's obsession keep escalating until the kingdom is virtually bankrupt. After much comedy business, the Emperor's eyes are opened by an innocent child and Nip and Tuck's trickery is finally exposed.
Information Session on Friday September 24th at 6:30pm at Noosa Arts Theatre.
CHARACTERS
EMPEROR FANCYPANTS: A clothes-obsessed monarch
TAFFETA: A young orphan seamstress
PATCHES: Royal Valet
DELILAH: Heiress (ugly sister type)
PRICILLA: Heiress (ugly sister type)
PRINCE DENIM: A handsome royal
NIP: Con artist
TUCK: Con artist
SIR HARRIS TWEED: Chancellor of the Exchequer
FAIRY SILK: Traditional panto fairy, and students
STITCH: Taffeta's pet dog
Chorus/Minor roles
Royal Dresser 1
Royal Dresser 2
Polly Ester
Jester
Shopper 1
Shopper 2
Page
Town Crier
Townsfolk; Maids; Workers; Stallholders; etc.
Come along and hear all about it, collect a script piece and book your audition. Or call Susan on 0413 147 300 for further information.
Auditions:
Sunday 3rd October from 1 pm
Tuesday 5th October from 3 pm
Performance Dates – January 2022
Saturdays at 11AM & 2PM
January 8, 15, 22
Sundays at 1PM & 4PM
January 9, 16, 23
---
ALL WELCOME!
Stay Informed: Auditions Notification