Noosa Arts Theatre Auditions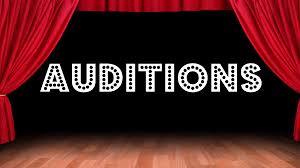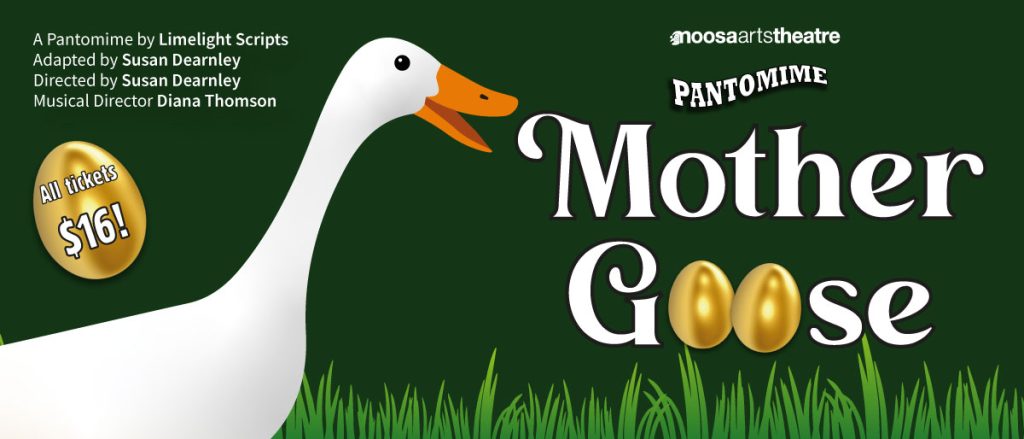 Coming in January 2023 – MOTHER GOOSE
Our hugely popular Pantomime will be gracing Noosa Arts Theatre's stage again on the first three weekends of this coming January. 
INFORMATION NIGHT
This will be held on Friday 23rd September at the theatre, 163 Weyba Road, Noosaville at 6.30pm when our wonderful director Susan Dearnley will explain to everyone the overall concept and what cast she is looking for.
SYNOPSIS
Mother Goose is desperate to recover her youthful looks, and agrees to let Demon Night have her precious Goose, Priscilla. But racked with guilt, she decides to rescue Priscilla from his evil clutches.
Meanwhile Demon Night has kidnapped Jill, the girlfriend of Mother Goose's son Jack. Jack sets out to rescue her, accompanied by Mother Goose and his brother Silly Billy, Squire Blackheart. They catch up with Demon Night courtesy of a hot-air balloon, but he flees and gives up Jill and the Goose..
CAST LIST 
MOTHER GOOSE: A goose owner. 
SILLY BILLY: Mother Goose's youngest son.
JACK: Mother Goose's eldest son.
JILL: Jack's girlfriend.
BIFF: Bailiff.
BASH: Bailiff.
DEMON NIGHT: An evil demon.
SQUIRE BLACKHEART: A greedy landlord.
FAIRY DAY: The good fairy.
Student Fairies
Priscilla The Goose.
Esther and Lauder
Madame Fifi
Townsfolk; Orphans; Beauticians; Guards; Spooks
AUDITIONS
These will be held the following week on Friday 30th September from 3pm onwards and Saturday 1st October from 10am.  You will need to make an appointment either at the Information Night or, if you can't attend that, by calling Susan Dearnley on 0413 147 300.
Come along and join in the fun!