Noosa Arts Theatre Auditions
Noosa Arts Theatre policy is to have auditions for all parts for all productions.
Stay Informed: Auditions Notification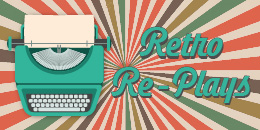 Auditions for Retro Re-Plays
Audition date and time: November 16th at 9.30am at Noosa Arts Theatre
Open audition – just turn up on the day
Performance dates: February 13th 14th, 20th, 21st and 22nd (evenings) 15th and 16th (matinees)
Travellers Through the Night by Nancy Cato, directed by Sue Sewell
Who is the Stranger that drops into the roadhouse where Marg works as a waitress? Is there history between them? "I used to think when I was a girl, it'd all be so different. You know, romantic…moonlight and roses and all that…and, instead…."
It is night at an interstate roadhouse café. A woman and a man are attracted to each other, but their lives are altered irrevocably by a serious accident involving a mysterious stranger.
Cast: 4 males, 30-50
1 female, 25-40
Here's The Thing by Debra Chalmers, directed by Jenni McCaul
Sisters Amanda and Carolyn didn't expect to have much more than blinding headaches after their big night out on the town. But finding a naked, young man passed out on their couch makes them ask the question – what the hell did we do last night? If only they could remember…..
Cast:
2 females 40-50
1 female 20-30
1 female 60-70
1 male 20-30 (non speaking)
1 male 40-60
1 male or female – any age (police officer)
The Eulogy by John Cundill, directed by Liza Park
A son decides to show his dying mother a draft of his intended eulogy for her funeral. When she hears what he wants to say, she decides that it's time for a few home truths.
Cast: 1 female, 70'ish, elegant and educated
1 male 45-50'ish, educated, affluent, successful property developer

Auditions for Mamma Mia!
Director: David Williams / Musical Director: Diana Thomson / Choreographer: Libby Hendrie
COME ALONG ON FRIDAY 8TH NOVEMBER TO HEAR MORE ABOUT OUR MAJOR MUSICAL FOR 2020!

Over 60 million people worldwide have fallen in love with the characters, the story and the music that make Mamma Mia! the ultimate feel-good show! ABBA's hits tell the hilarious story of a young woman's search for her birth father. This sunny and funny tale unfolds on a Greek island paradise.

Mamma Mia is a high energy production that requires a full commitment from the cast who are selected. You must be able to commit to ALL rehearsals.

INFORMATION EVENING – FRIDAY 8th NOVEMBER, 7pm

PRE AUDITION WORKSHOP – SUNDAY 1st DECEMBER, 10-12am and 1-3pm
ALL CAST will be required to move, so attendance at the pre-audition workshops is important as this is when you will learn the audition routine. A half hour rehearsal time will be allocated on audition day to learn and refresh.
AUDITIONS
Principals – By Appointment
Tuesday 3 December 6pm-8pm
Thursday 5 December 6pm-8pm
Ensemble/dancers
Tuesday 3 December 8pm-10pm – 2 hour audition process
Chorus & Dancers
Thursday 5 December 8pm-10pm
Call-backs (Individuals to be notified)
Sunday 8 December 10am

An Audition time slot can be booked AFTER the information session held at Noosa Arts Theatre 7pm 8th November OR from 9th November by phoning Judy on 0418214254 or emailing production@noosaartstheatre.org.au.
Audition Song Requirements:
Sophie should sing I have a Dream
Donna should sing either Mamma Mia or Money, Money, Money
Tanya should sing Chiquitita
Rosie should sing Take a Chance on Me
Everyone else should choose any of either Mamma Mia or Money, Money, Money or Dancing Queen
Backing Tracks
REHEARSALS:
First read-through on Tuesday 17 December – 7pm.
Tuesdays & Thursdays from 7 January, 7pm-10pm
Sundays from 26 January, 10am-4pm
Final Dress Rehearsal, Tuesday 7 April

PERFORMANCES:
April 9,10,16,17,23,24,30 at 7.30pm
April 11,12,18,19,25,26 at 2pm
May 1,2 at 7.30pm
Note: These performances include the Easter holidays
CAST:
Sophie Sheridan Age – 20-25 – Born & raised on the island
Vocal Range F#3-E5 (pop soprano, strong belt/mix)
Donna Sheridan – Age 40-50 – Sophie's mother (former Dynamo)
Vocal Range E3-A5 (belter)
Sam Carmichael – Age 40-50 – May be Sophie's father
Vocal Range D3-Ab4 (baritone)
Bill Austin – Age 40-50 – May be Sophie's father
Vocal Range Bb2-F#4 (baritone)
Harry Bright – 40-50 – May be Sophie's father
Vocal Range C#3-F#4 (high baritone)
Sky – Age 20-30 – Sophie's fiancé
Vocal Range Eb3-D5, (tenor)
Tanya – Age – 40-50 – Former Dynamo
Vocal Range E3-E5 (strong belter)
Rosie – Age 40-50 – Former Dynamo
Vocal Range E3-D5 (strong belter)
Lisa – Age 20-25 – Sophie's friend
Vocal Range G3-Db5 (belter)
Ali – Age 20-25 – Sophie's friend
Vocal Range G3-D5 (belter)
Pepper – Age 20-25 – Barman at Taverna
Vocal Range A4-F5
Eddie – Age 20-25 – Helps Sky with Water-Sports
Strong singer / dancer
Father Alexandrios – Age 30-40 – Officiates Sophie's wedding
Strong singer / dancer

Dancers
All dancers must sing – Islanders, Wedding Guests
Ensemble – Must move and sing