Noosa Arts Theatre Auditions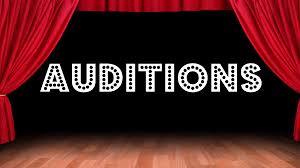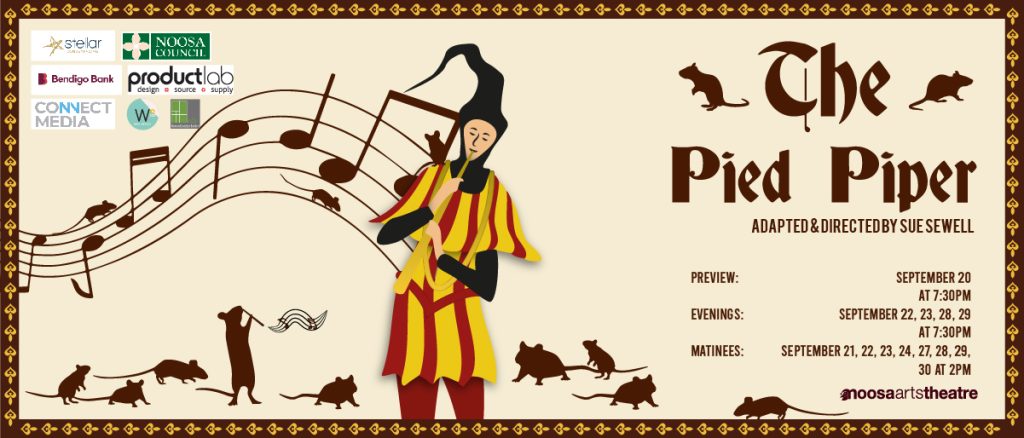 AUDITIONS FOR PIED PIPER – 11th JUNE, 2pm


Look out! There's furry fun afoot! The rats are coming to Noosa Arts Theatre in this delightful family show based on Robert Browning's classic tale of The Pied Piper (but has been adapted to have a  happy ending!) 

Adapted and directed by Sue Sewell, this show is sure to be fun for the whole family, and requires a cast of all ages.
Rats must be strong, clear singers – The Von Rat Family Singers! Those auditioning to be rats will be required to sing "My Favourite Things" – our pianist Robyn will accompany you. Those auditioning for other roles may sing a song of their choice, and either sing unaccompanied for bring along their own backing music. 
The afternoon will begin with a welcome and informative brief, before auditions begin.
The roles to be cast are as follows: 
Mayor Augustus van Wahring        50 – 60's or more
Wilhelmina van Wahring, the Mayor's wife, suitable age *
Freddie Fischer, Hamelin town's rat catcher, the hero, late teens/early 20's-30's **
Heidi van Wahring, the Mayor's daughter, suitable age for Freddie's girlfriend **
Burgerette Pofflecake, the Mayor's cook, 40 – 60's  *

Agnes – a kitchen hand    teenager
Elsie – a kitchen hand   teenager
Fritz – a kitchen hand   teenager

Boris Banderholme, the Council Treasurer, middle aged
Irma Banderholme, the schoolteacher and Boris' wife, middle aged **
Kaspar – a schoolboy **
Jorden – a schoolboy **
Freida – a schoolgirl **
Günter – a schoolboy **
Jack the Vicar, a Councillor, 30's – 50's
Hans, a Councillor, 30's – 40's
Peter Piper, the Pied Piper, 30's – 40's.
Four singing rats, any age, preferable young. (8 – 15)**
Fat Rat  preferably young, 10 – 12*

** denotes that strong singing voice is required 
* denotes that sound singing voice required

For further information please phone Sue Sewell on 0421 677 714 or email suesewell@rocketmail.com


Noosa Arts Theatre Audition Notification List
If you would like to be kept up-to-date with auditions at Noosa Arts Theatre, please fill out this form.
Join our audition list